HDFC BANK SPECIAL MONTHLY OFFERS
OFFERS FOR
SALARY
OFFER FOR RATE OF INTEREST
PROCESSING FEES OFFER
SUPER PLATINUM CORPORATE OFFER
ALL CATEGORY
11.99%
1999/-
PLATINUM CORPORATES
<35K
12.49%
1.25%
>=35K
10.99%
0.99%
KEY RELATIONSHIP COMPANIES
HDFC SALARY ACCOUNT HOLDERS
13.99%
1.00%
OTHER SALARY ACCOUNT HOLDERS
14.75%
1.25%
SPECIAL RELATION CORPORATES
HDFC SALARY ACCOUNT HOLDERS
15.49%
1.50%
OTHER SALARY ACCOUNT HOLDERS
15.70%
1.75%
FOCUS INDUSTRY OFFER
ALL CATEGORY
13.99%
1.00%
RELIANCE GROUP
ALL CATEGORY
12.99%
0.75%
PSU BANK
NTH>=50K
13.25%
1.50%
NTH>=35K
15.50%
1.50%
NTH>=20K
15.80%
1.50%
PRIVATE SECTOR BANK
NTH>=75K
12.75%
2999/-
NTH>=35K
13.00%
2999/-
WORKING WITH CENTRAL/STATE GOVT
NTH>=50K
14.74%
1.50%
NTH>=35K & <=50K
14.77%
1.75%
NTH>=20K
16.87%
1.75%
PSU CORPORATES
ALL CATEGORY
12.5% – 13.5%
1.25% – 1.5%
RAILWAYS
NTH>=50K
13.99%
1.50%
NTH>=35K
14.50%
1.50%
NTH<=35K
15%
1.50%
SPECIAL SCHEME FOR DEFENCE OFFICERS
ALL CATEGORY
14.95%
NIL
GOLDEN EDGE
>=20 LACS
11.59%
3499/-
>=15 LACS – 19.99 LACS.
12.69%
3499/-
>=10 LACS – 14.99 LACS.
13.19%
3499/-
Founded in August 1994, the HDFC Bank today is one of the leading private sector banks in India. Having a network of  4,281 branches spread over 2,587 cities; HDFC takes pride in servicing a customer base of about 4 crore..
With its strategy of providing its customers convenient & affordable products through multiple channels, the bank has recorded high growth volumes in all its three business segments – wholesale banking, treasury and retail banking.
Providing a complete range of Banking & Financial services HDFC Bank continues to maintain its strong growth record.
WHY HDFC BANK FOR PERSONAL LOAN.
The Personal loan is a priority product for HDFC. At the time of the Economic slowdown of 2001-2002, most Banks completely stopped or were only marginally marketing & issuing Personal Loans. HDFC Bank stood steadfast in its policies carving a niche for its self. The current personal loan portfolio of the bank stands at Rs 41,000 crore.It is now undoubtedly the market leader.
A personal loan enables individuals to meet their needs of finance required to fulfil personal obligations & needs of a lifestyle.
With years of experience the HDFC Bank now has in place progressive policies & efficient systems. An applicant can be assured of a doorstep delivery of his personal loan processed in the shortest time period.
RATE CHART PERSONAL LOAN PROCESS FOR SALARIED CUSTOMERS.
| | |
| --- | --- |
| Charges Applicable | Details |
| Rate of Interest | 11.29%-22% per annum @ monthly reducing balance. |
| Processing fees | Minimum 999/- up to 2.5% maximum. |
| Pre Closure Charges | After 12 months -4% of the principal outstanding. |
| | After 36 months- 2% of the principal outstanding. |
| Part Payment | Allowed* (Click here to check terms & conditions) |
| Loan cancellation charges | Nil (However the processing charges will not be re funded. |
| | Interest will be charged on the interim period of loan closure. |
| Cheque Bounce Charges | Rs 550/- per cheque Bounce. |
| Charge for late payment | 2% per month from date of unpaid EMI |
| Cheque swapping charges | Rs 500/- |
| Amortization Schedule charges | Rs 200/- |
| Stamp Duty | At actual as per applicable law |
| CIBIL report copy charge | Rs 50/- per copy. |
| Service Tax/Other Taxes | At actual applicable presently or in the future. |
| Legal,reposession & incidental charges | At actual. |
*Yourloanadvisors.com provides services to its esteemed customers free of charge.
PERSONAL LOAN POLICY FROM HDFC BANK
The Personal Loan for salaried from HDFC Bank is available for all salaried individuals meeting the Basic Criteria as follows.
The Applicant should be an Indian Citizen.

Personal loans serviced to customers above the age of 21 years up to 58 years.

Should be gainfully employed, drawing a net salary of above 15,000/- net per month.

A Job experience or continuity of over 12 months should be established.

Proof of regular Salary credits should be available in the Bank Statement

Minimal Education Qualifications of Graduation or pre Graduation preferred.
PERSONAL LOAN ELIGIBILITY CRITERIA FOR HDFC BANK
As per the HDFC Bank Policy
HDFC Bank offers Personal loan as an unsecured loan without any security.

Loan amounts that can be issued is from 50,000/- up to 25, 00,000

Tenure for the Loan amount is from 12 months to 60 months

Net Salary of the Applicant: The monthly net salary or the income determines the Loan amount that the Bank will disburse. The applicant should be comfortable in meeting his/her monthly expenses after paying back the monthly Emi to the Bank.
Preferred Customers:
A discount in the rate of Interest & processing fees may be offered if the profile of the applicant falls under the following categories
The higher the Loan amount the lower the rate of interest. There is a special rate for higher loan amount above 10 lacs.

Individuals employed with companies featuring in the Top companies of the Economic Times List.

Applicants having their salary account with HDFC Bank.

CEO's & Department heads of Major Companies.

Doctors, Lawyers, Engineers.
PERSONAL LOAN PRODUCTS FROM HDFC BANK:
A personal loan application can be processed as;
Fresh Personal Loan for Salaried customers.

As a top up to the existing Personal Loan.

Balance Transfer of a Personal Loan to HDFC Bank.

Golden Edge for High Income Customers.

Diva personal loan for Woman Customers.
The calculation for the loan amount is as per the monthly income under the following categories.
Monthly Net salary credited to bank
>=75000.00
>=50000 – 75000
>=35000-50000
>=20000 – 35000
< 20000
Company the Applicant is currently employed with:
Salaried persons are solely dependent on their Employer for a regular timely income. Hence the profile of the company plays a major role in deciding the Loan amount the applicant is eligible for.
A healthy CIBIL score indicates a good credit history. Customers who are maintaining a good repayment record for their Loans & Credit Cards are treated as preferred Customers.  A minimum score 720 points & above is required to process a process Loan.
HDFC Bank maintains an exhaustive record of the prevalent company's. They have been categorized under the following categories.
Company Category Limited /Pvt LTD,PSU
Super A
Category  A
Category B
Category C
Category D
Government Employees
Defence
NRI Customers
HDFC Bank Employees.
Key points to be noted
Part-payment will be allowed subject to loan tenure of 12 EMIs being completed i.e. Post 12 EMIs

Part payment will be allowed maximum twice during the entire tenure of the loan

Part payment is allowed only once a year.

At any point in time, each part payment will not exceed 25% of Principal Outstanding.
Charges to be paid on the part payment
13-24 Months – 4% of the part payment amount

25-36 Months – 3% of the part payment amount

>36 Months – 2% of the part payment amount
*All other terms & conditions as per PERSONAL LOAN policy of the HDFC Bank
PERSONAL LOAN OFFER FOR THE BORDER SECURITY FORCE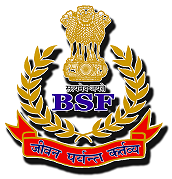 HDFC Bank gives tribute to the sacrifice of Soldiers who keep our nation safe by guarding its borders.
Personnel of the Border Security Force are now eligible to apply for a Personal Loan from the HDFC Bank.
Special features & benefits are available as per the following criteria:
This offer is available for all HDFC Bank salary accounts holders & also Non Salary account holders of the Border Security force.

Net Salary of applicant to be 25000/- per month.

Applicant needs to provide a service certificate with the Personal Loan application.

Loan amount offered is from 50k up to 10, 00,000.

Rate of Interest offered is 14.75% @ reducing balance.

Processing fees is 1.50% of the loan amount.
*All other terms & conditions as per PERSONAL LOAN policy of the HDFC Bank
HDFC BANK PERSONAL LOAN SCHEME FOR PENSIONERS
With the changing proficient medical facilities available today people are leading active lives post retirementage which has just has just become a number.
After a prestigious career, employees of the State & Central government services can lead a comfortable life with a regular Pension amount which has been enhanced manifolds after the 7th pay commission.
As a first from any Bank, HDFC Bank now offers Personal Loans to pensioners up to the age of 65 years!
Pensioners can now fulfil any dream or ambition like travelling or redecorating their homes, or just treating themselves to an updated gadget or appliance with the Easy & convenient Personal loans from the HDFC BANK.
Under this Special Scheme the criterion for availing a Personal Loan is as follows:
Employees covered under this scheme are Central & State Government Pension Holders & Defence Pension Holders.

Maximum Age Limit at the time of completion of Loan is 65 years.

Minimum Loan amount sanctioned is ₹ 50K

Maximum loan Amount sanctioned is ₹ 5 lakhs

Minimum tenor for which the Loan amount is disbursed is 12 months.

Maximum tenor for repayment of Loan amount taken is 36 months.

A contact with the Applicant in Person is mandatory during the current/permanent verification.

Credit Protect Insurance is mandatory for all Pensioner cases.
*All other criterion is as per The HDFC Bank Personal Loan Policy.
DOCUMENTS REQUIRED TO PROCESS YOUR PERSONAL LOAN FROM HDFC BANK.
Salary Slip for the Last 3 months.

Bank Statement from Salary account for the last 3 months showing 3 salary credits.

Form 16 for the last financial year.
Photo Identification proof.(Passport/Driving Licence/Voter I.D./Adhaar Card/Ration Card)

Current Address Proof.(Bank Statement, Utility Bill, Rent Agreement)
PERSONAL LOAN CALCULATER
| | |
| --- | --- |
| Factors Applicable for Personal Loan Amount & Rate. | |
| Age. | EMI payable from 21 years of age upto 60 years |
| Loan Amount Eligible for. | As per current obligations of other loans/Credit Cards |
| Net Salary. | FOIR calculated up to 50% of net Salary |
| Current company | As per the HDFC company category List |
| Tenure of Loan | 12 months to 60 months. |
| CIBIL Score | Score of 720 points or above. |
| Special Offers | As per HDFC Bank current offers. |
| Product applied for. | Fresh loan or Balance Transfer |
*= Offer Valid till further notice.