Personal Loan for Credit Card Out standings
In the occasion that Credit Card debt/dues are paid by applying for a Personal Loan, the process is called a Balance Transfer of Credit Card out standings or Debt Consolidation. 
In this scenario, the External Bank which is taking over the Credit Card Debt of the Applicant pays the Parent Bank which is the bank the Credit Card belongs to, on behalf of the applicant.
To be aware of all aspects of Credit Card use you can read our blog here
What are the Effects of a Credit Card Debt?
An Interest rate of 36 % per annum will be charged on the total statement of the next billing cycle.

If a minimum balance is being paid the principal amount due will remain the same as the amount paid will go towards the interest due. As a result the one can get into a vicious debt cycle.

The CIBIL score of the will be impacted negatively.

Eligibility to apply for any other financial product will be affected.
Why take a Personal Loan to Pay Credit Card dues?
The applicant feels a sense of relief to see the end of his credit card debt.

The monthly EMI being paid for the personal loan will be well within his budget.

The credit limit of his/her credit card is now available to him for regular usage & emergencies.

The CIBIL score will revive.

He can apply for an additional loan if needed.
Warning Signs That You Need To Take a Debt Consolidation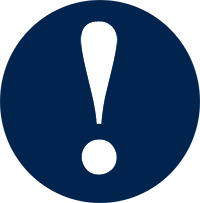 When you are unable to pay the complete bill & have recycled your Credit for more than 2 cycles.

When the Cash limit of your Card is exhausted & not paid as per due date.

When you see over limit charges on your card.

Applicant can Balance transfer one or more Card if required.

When you need to increase eligibility for a home loan.
Terms & Conditions for a Balance Transfer
Eligibility: The credit outstanding on the credit cards total should not be more than 6 times the salary drawn per month.

CIBIL Score should be above required basic points.

The Personal loan application will be processed as per the terms & conditions of the Bank.

Applicant can Balance transfer one or more Card if required.

Applicant should meet other terms & conditions as specified by the Bank policy.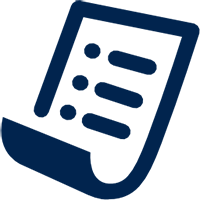 How Does The Credit Card Debt Consolidation Programme Work?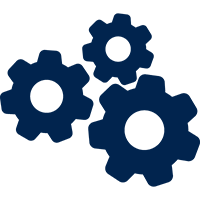 Apply for a Personal Loan specifying the Purpose as Balance Transfer for Credit Card.

Submit appropriate documentation (specified below).

The Personal loan application will be processed as per the terms & conditions of the Bank.

Applicant will be informed as to the Approval of his request, & the process for disbursement of the Loan amount will be initiated.

The Bank taking over the credit will issue the cheque for amount of debt in the name of the Parent bank.

The total amount will be converted into an EMI which can be paid back for tenure of 12 to 60 months.
The Appended below is the chart for Rate of Interest & other charges applicable will be as per current terms & conditions of the Bank.
| Charges Applicable | Details |
| --- | --- |
| Rate of Interest | 13%-22% per annum @ monthly reducing balance. |
| Processing fees | Minimum 999/- up to 2.5% maximum. |
| Pre Closure Charges | After 12 months -4% of the principal outstanding. |
| | After 36 months- 2% of the principal outstanding. |
| Loan cancellation charges | Nil (However the processing charges will not be refunded. |
| | Interest will be charged on the interim period of loan closure. |
| Cheque Bounce Charges | Interest will be charged on the interim period of loan closure. |
| Charge for late payment | Rupees 550/- per cheque Bounce. |
| Cheque swapping charges | Rupees 500/- |
| Amortization Schedule charges | Rupees 200/- |
| Stamp Duty | At actual as per applicable law |
| CIBIL report copy charge | Rupees 50/- per copy. |
| Service Tax/Other Taxes | At actual applicable presently or in the future. |
| Legal repossession& incidental charges | At actual. |
Prominent Features of a Personal Loan Debt Consolidation Programme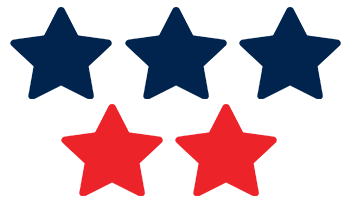 No Collateral or security required.

Loan amount offered from .50 k up to 25 lacs.

Fixed Rate of Interest applicable @ monthly reducing balance.

Flexible Loan repayment options from 12 months to 60 months

Convenient repayment facility for payment of monthly instalments through ECS (Electronic clearing system)

Attractive Rate of Interest.
Eligibility Criteria for Personal Loan for Salaried Applicants
Should be a citizen of India.

Minimum Age of Applicant should be over 23 years, loan processed for tenure up to 60 years.

Monthly Salary credited to Bank should be above 25,000/- per month.

Job stability or continuity of 2 years is mandatory.

Applicant should be having his own residence or be living with his family in a rented premise.

An Educational qualification of Graduation is required.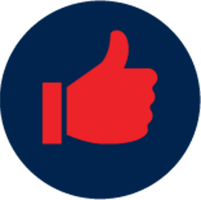 Documents Required To Process Your Personal Loan for Takeover of Your Credit Card Dues
Salary Slip for the Last 3 months.

Bank Statement from Salary account for the last 3 months showing 3 salary credits.

Form 16 for the last financial year.

Credit Card Statements of Card/Cards for the last 2 months.

Front Copy of the Credit Card/Cards.
Photo Identification proof.(Passport/Driving Licence/Voter I.D./Aadhaar Card/Ration Card)

Current Address Proof.(Bank Statement, Utility Bill, Rent Agreement)
Advice from Your Loan Advisors
The Credit Card is a tool to help you plan your expenditure & to provide a financial back up in times of an emergency. As the Credit is readily available one is likely to over indulge, giving you a rude shock after receiving the statement. Hence: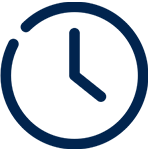 It is advisable not to postpone clearing the Clearing your Credit card bills.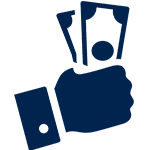 It is important to recognise that the Credit Card Debt can keep mounting unless cleared totally.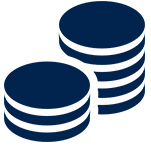 Apply for a Personal loan & clear the amount owed if not able to do so from Personal funds.By successfully doing so you is able to clear his credit card debts.