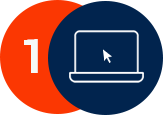 Give Details Online to get instant advice on best offers for your Loan requirement.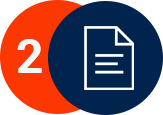 Submit Income & KYC documents to our Executive in the comfort of your office/home to initiate the Loan process.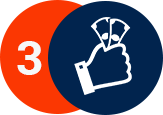 Get the best bargain! & take doorstep delivery of your Personal Loan with our assistance.
PERSONAL LOAN FOR NURSES
The term nursing denotes, the care given to a patient to recover from an illness; nursing as a profession has come a long way since inception. From being a vocation achieved through years of practise, a Nurse is now a good career option. Established institutes & Universities offer certificate programmes & courses to become qualified as a Nurse.
Doctors' being the forefront it is the Nurses that form the backbone of medical aid, so Nurses are being offered good placements & salaries.
With the growth of the medical profession hospitals now function as an organised industry, while government sponsored hospitals offer healthcare facilities to the needy, large business houses have now established hospitals which are luxurious to cater to the multitudes that have insurance or can afford the expense.
Giving Nurses their due leading Banks & financial organisations now offer Credit facilities to Nurses at special terms & conditions.
MAJOR BANKS OFFERING PERSONAL LOAN TO NURSES
A professionally qualified Nurse is much in demand for services in Government hospitals, private hospitals, & private clinics. No Medicare organisation can function without a nursing staff. With Nurses earning a steady income & having good future prospects leading Banks are offering Personal Loans to Nurses with special terms & conditions.
Given below are the salient features of the Major Banks providing Personal Loans to Nurses.
HDFC BANK

HDFC Bank is the market leader in the arena of Personal Loans; Salaried Nurses applying for Personal Loans from HDFC Bank are given exclusive privileges as listed below;
Personal Loan amount from ₹10 lakhs to ₹30 lakhs
Tenure offered for repayment is from 12 months to 60 months
Salary requirement is minimum of 20k per month
Best in Class rate of Interest for Personal Loans
Enhanced Loan Amounts as per requirements
CIBIL is not mandatory
Personal Loan offered to Pensioners
PERSONL LOAN CHARGES FROM HDFC BANK
| | | | | |
| --- | --- | --- | --- | --- |
| Salary | >20 k | >35 k | > 50 k | > 75k |
| Rate of interest | 17% | 16% | 15% | 12.50% |
| Processing fees | 1.50% | 1.50% | 1.50% | 1.50% |
| Pre closure | After 12 months | After 24 months | After 36 months | |
| Charges | 4% | 3% | 2% | |
ICICI BANK

Personal loan offers are available from ICICI Bank for Nurses to fulfil their requirements for finance for personal use. Given below are the major features of a Personal Loan from ICICI Bank:
A Minimum Salary of 25k to be credited to salary account to be eligible for a Personal Loan from ICICI Bank.
Loan amounts offered from 50 k to 30 lakhs
Personal Loan tenure from 12 to 60 months
Discounted rates of Interest for applicants with salary credit of above 50k
Quick streamlined process with disbursal in 48 hours to 72 hours
Rate of Interest offered as per ICICI Bank company list.
Special offers are available for Teachers with an account in ICICI Bank
PERSONAL LOAN CHARGES FROM ICICI BANK
| | | | | |
| --- | --- | --- | --- | --- |
| Salary | > 25K | > 35K | 50 K | 75 K |
| Rate Of  Interest | 17% | 16% | 15% | 13.50% |
| Processing Fees | 2% | 2% | 2% | 2% |
| | After 6 Months | | | |
| Preclosure Charges | 4% | | | |
AXIS BANK

Axis Bank provides the most convenient features for a Personal Loan. Special offers are provided for applicants holding an Axis Bank salary account other prime features include;
Salary credit of 25 k required to be eligible for a Personal Loan from Axis Bank.
Tenure of 12 months to 60 months allowed for repayment of the loan amount.
Loan amount from 50 k to 20 lakhs can be applied for as a personal loan.
Employer of the Applicant should feature in the Axis Bank company category list.
Government employees treated as Category B if not featuring in the company category list.
Star benefits include pre closure & part payment as per customer convenience, without any extra charge.
PERSONAL LOAN CHARGES FROM AXIS BANK
| | | | | |
| --- | --- | --- | --- | --- |
| Salary | Cat C | Cat B | Cat A | Super A |
| Rate of interest | 20% | 16% | 15% | 13.50% |
| Processing fees | 2% | 2% | 2% | 2% |
| Preclosure | Nil | | | |
ADITYA BIRLA CAPITAL LTD

Aditya Birla Capital Ltd is the New age NBFC, providing Personal Loans to salaried Nurses at competitive rates. Loans are disbursed timely without any hassles. Major features are specified below;
Minimum salary of 25k is required to apply for a personal loan from Aditya Birla Capital Limited.
Tenure applicable is from 12 months to 60 months.
Loan amount of 50k to 20 lakhs can be applied for as a Personal Loan.
Special rate & terms offered to applicants working in the preferred company category list.
Government employees offered the reduced rate of interest of 12.75%.
Pre closure & partial payment allowed.
Family member can be included in the loan as a co applicant.
PERSONAL LOAN CHARGES FROM ADITYA BIRLA CAPITAL LTD
| | | | | |
| --- | --- | --- | --- | --- |
| Company Category | Cat D | Cat C | Cat B | Cat A |
| Rate of interest | 16.50% | 13.75% | 13.25% | 12.75% |
| Processing fees | 1.75% | 1% | 1% | 1% |
| After 12 Months | | | | |
| Preclosure Charges | 3% | | | |
| From Own Funds | Nil | | | |
COMPARISON TABLE OF THE RATE OF INTEREST FROM LEADING BANKS
HDFC BANK
Salary
>20k
>35k
>50k
>75k
Rate Of Interest
17%
16%
15%
12.50%
ICICI BANK
Salary
>25k
>35k
50k
75k
Rate Of Interest
17%
16%
15%
13.50%
AXIS BANK
Company Category
CAT C
CAT B
CAT A
CAT A
Rate Of Interest
17%
16%
15%
13.50%
ADITYA BIRLA CAPITAL
Company Category
CAT D
CAT C
CAT B
CAT A
Rate Of Interest
16.50%
13.75%
13.25%
12.75%
Finance without any security or guarantee is easily available in the form of a Personal Loan. A Personal loan can be applied for personal needs such as the following –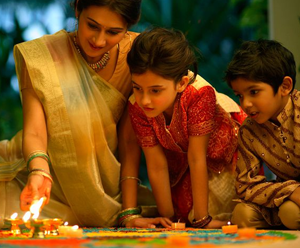 A personal loan is available for a Wedding in the family or any other celebration.
A family celebration is an important occasion: be it a family wedding, an auspicious Pooja to be conducted, a new arrival in the family or to commemorate a landmark date; It is a family bonding & festivity time. Planning of finances is the key to make sure that there is no hitch in making the occasion a memorable one. Finance is readily available via a Personal Loan for any shortfalls in the budget or just as a cushion to make sure all goes smoothly.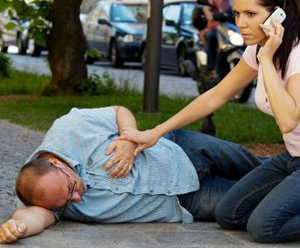 Funds achieved via a Personal loan can be used for medical treatment or an emergency.
An emergency or an illness always come unannounced, at this juncture the availability of funds is necessary to be able to look after your loved one to the best of your ability; a Personal Loan ensures quick & convenient availability of funds when you need them the most.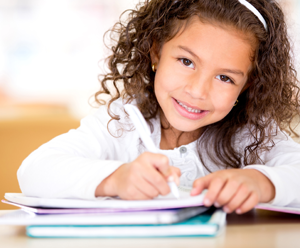 A Personal loan can be applied for further education of self /spouse or children or payment of school fees & other expenses.
Gone are the days when a school was a basic institution to gain knowledge & become accomplished.
A school was sparsely furnished with wooden chairs & benches for students to sit on with a Blackboard for illustrations with a nominal amount to be paid as the fee.
Today education is a flourishing industry with private schools which offer a luxurious environment; they offer modern education techniques & extra curriculum promising a wholesome growth for children. Post schooling the challenge is to get admitted to a college which offers the career of their choice. All Parents endeavour to send their children to the best educational institutions; to give them an education that guarantees stability & good career prospects.
An individual may like to study while working to acquire new skills & enhance future prospects.
A Personal loan can help fund education & make it convenient to pay costs so that there is no compromise in providing the best education possible for your family.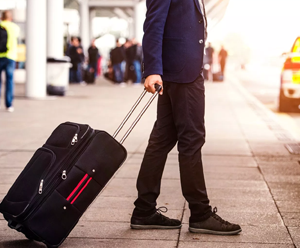 For Travel expenses or Vacation.
The pressures & stress of everyday routine make it a necessity to take a break once a while. A good way is to take a vacation: it may be summer holidays when the schools are shut, a family function or just a yen to see the world a vacation gives us time to relax, rejuvenate & refresh.
It is necessary to plan your travel to enjoy your holiday to the maximum. Travel agencies are ready to offer attractive packages for commuting to & fro to your destination & also for stay at the destination; adequate finances are required at every juncture to make your holiday a success.
A personal Loan is readily available to help you cover your budget, so why wait! Go ahead with your travel plans: apply for a Personal loan for the amount you need.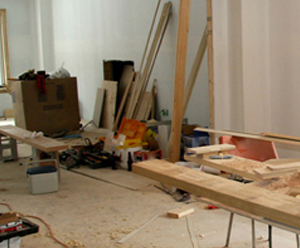 Take a Personal loan for redecoration & renovation of your home.
A Home is a place to come back to after the day's work & activities, a haven where you find comfort & warmth with your loved ones. Indulging in your home to make it a place which is well equipped as per your needs, designed & decorated is especially rewarding. Modern gadgets are available to make life easier, for relaxation & entertainment.
Personal loans are available from leading Banks to renovate your existing home or furnishing & decorating your new home as per your requirements. Make yourself house proud by creating a beautiful home for yourself & your dear ones with the help of a personal loan which can be paid back in easy instalments.
WHAT ARE THE BENEFITS OF A PERSONAL LOAN FOR NURSES
UNSECURE LOAN
When requirement of finance for a Personal need arises a Personal Loan is conveniently avaible for salaried Nurses. A personal loan is an unsecure loan which is granted without any guarantee or security. A Nurse who is employed can achieve a personal loan solely on the base of the current profile, documents to prove the current income, banking & other details. Thus no asset property or jewellery needs to be given to secure funds that can be used for any emergency or personal requirement.
CONVINIENT & FLEXIBLE
A personal loan is convenient to achieve & can be paid back easily via monthly installement over a tenure of up to 5 years. Applying for a personal loan is as simple as borrowing money from a close friend or associate in the time of need. Leading Banks offer personal loans as a primary product to their customers who are employed as a Nurse in any government or private organisation .A personal loan can be paid back prior to the expiry of the tenure & also paid back the amount in parts as per the policy of the lending bank.
QUICK PROCESS
Requirement of funds is always an emergency; a personal loan can come to the rescue as the process for a personal loan can be completed within 48 to 72 hours. An applicant employed as a Nurse can achieve funds quickly from the bank in which their salary account exists as Banks give priority to customers with whom they have a previous relationship; an applicant who has a proven credit record can secure funds quickly when required.
MINIMUM DOCUMENTATION
A Nurse seeking funds as a Personal Loan needs to submit Documents that are simple & are readily available with all salaried persons. They include the Salary slips for the last 3 months as proof of the monthly income of the applicant together with the Bank statement to show the salary being credited to the Bank account. An Identity card issued by the employer will help to expedite the loan process.
The KYC (know your customer) documents which include a residence proof & identity documents of the applicant. These documents are the key on which the decision for giving credit is taken.
THE PERSONAL LOAN AMOUNT CAN BE USED AS REQUIRED
Once a Personal is received there is no restriction on the Nurse to use the loan amount granted for a particular purpose. An applicant who is a Nurse can apply for the maximum amount as per the eligibility; the amount once received can be used by the applicant as & when required, for any suitable purpose as long as the money is not used indiscriminately. Pay credit card bills; even put the amount in a fixed deposit as long as it is not being used for speculation or nefarious activities which can put the amount at risk.
As in a secured loan such as a home loan & auto loan the funds are forwarded as per the use of the specific purpose where as in a Personal Loan the taken can be used as desired.
WHAT IS THE ELIGIBILITY CRITERIA OF A PERSONAL LOAN
To apply for a Personal a candidate employed as a Nurse must fulfil the eligibility criteria required, the basic criteria remains standard for most of the banks with variations as per the individual policy of the Bank or NBFC.
The applicant being a bona fide citizen of India must meet the following norms.
Age Requirement
Minimum age for a Nurse to be eligible to apply for a Personal loan is 21 years; the maximum age up to which the Personal Loan tenure can last is 60 years. The age of the applicant is verified by the Date of Birth proof submitted by the applicant.
EDUCATION
A basic education is required to understand the working & implication of the Personal Loan.
The applicant should have completed the basic education of 10 + 2 of schooling & a graduation degree thereafter. For candidates who have a career as a Nurse should have a degree in Nursing or a certified course & training.
Cibil Record
The Credit information Bureau of India ltd or CIBIL as is commonly known is an organisation dedicated to maintaining a record of all credit transactions of individuals. All credit taken from various Banks, NBFC's & private organisations are duly recorded & a score is generated. A CIBIL score of 720 points & above is considered to be a reasonable score for procuring a personal loan. All credit organisations refer to CIBIL to obtain a history of the applicant's behaviour with credit; so as to be assured that the funds will be returned on time. The CIBIL policy of the Individual lender applies uniformly to all the salaried segments. A Nurse with a good CIBIL score will find it easier to secure a Personal Loan where as a first time Loan seeker should apply to a Loan provider which accepts a nil CIBIL.
Current Empoyment
The current employer is a major deciding factor for the eligibility for a personal loan. Nurses employed with hospitals that feature in the elite list of Banks or with government organisations are able to achieve a Personal Loan with better terms & conditions, while Nurses working in Private organisations will have to search for the appropriate Personal Loan provider.
Working Experience
To be eligible for a personal loan a Nurse should have a stable .An experience of a year to 2 years is mandatory, as per the policy of the loan giver to be eligible to apply for a Personal Loan. The Nurse should have been employed continuously without a break or a major period of unemployment.
Income
A minimum regular income of 20k per is month is required for a Nurse to qualify for a Personal Loan. A continuous salary credit of 6 months is mandatory to be eligible for a Personal loan. Most Banks & NBFC's require that the salary is credited to the Bank account via a direct transfer from the company; alternately a credit from the company should reflect in the Banking. Some organisations do consider a salary cheque deposited on a regular basis. But an applicant receiving salary by cash will not be eligible for a personal loan.
PERSONAL LOAN FEATURES FOR NURSES
Loan Amount
The loan amount that can be applied via a personal loan ranges from 50k up to 30 lakhs. The applicant can apply for the amount of funds required, but the Bank will sanction the amount the applicant is eligible for.
Interest Rate
The interest for a Personal Loan ranges from 10.99% to 22 % per annum. The interest rate applicable for Nurses is on the basis of their income, it is charged at a monthly reducing balance; the interest rate applicable depends upon the loan amount required & the net income of the applicant.
Tenure
The tenure is the time period for which the loan amount is sanctioned. Standard tenure allowed is from 12 months to 60 months. The loan amount is to be returned via an EMI (equated monthly installement) for the Tenure applied.
Processing Fees
The processing fees are the file charges that are applicable for processing of the Personal Loan request. The charges range from 0.5% to 2.5% as per the policy of the Bank, the loan amount applied for, the company the Nurse is working with & the loan amount applied for.
Preclosure & Part Payment
The Pre closure & Part payment clause in a Personal loan refers to the re payment of the personal loan: as when funds are available with the applicant to return in parts or the complete amount of the loan taken before the completion of the tenure.
The facility to pay back the loan amount is governed by the policy of the Loan issuer. Some allow a payment to be made by the applicant at will without any extra charges while others stipulate a mandatory lock in time period & charges to be levied for pre paying the loan.
TYPES OF LOANS
While the principles of the personal loan remain the same, there are variations as to the ways a Personal Loan can be offered as per the needs & profile of the customer.
Types of Personal Loans available to a Nurse include the following;
FRESH PERSONAL LOAN FOR SALARIED NURSES
An applicant applying for a personal loan to any credit organisation for the first time will be processed as a fresh personal loan. The CIBIL of the applicant will be accessed to check the credit history, if the applicant has a previous relationship with the organisation in the form of a credit card or any secure loan, it will work in his favour.
If the applicant is a first time credit seeker then he should apply to an organisation where it is not mandatory to have a credit score.
PARALLEL PERSONAL LOAN FOR NURSES
If an applicant is previously running a Personal loan, the additional personal loan will be granted as a parallel personal loan. The application for the additional personal loan may be addressed to the previous organisation or a new one.
The parallel loan will be a separate entity from the previous personal loan; the terms & conditions applicable may be different, depending on the current policy of the Bank & the profile status of the applicant.
The applicant can be granted the number of personal loans as parallel loans depending on the eligibility of the applicant.
PERSONAL LOAN TOP UP FOR NURSES
An applicant requiring an additional amount can apply for a top up to the existing Personal loan. The Top up amount will be added to the existing loan & a new loan will be structured. The terms & conditions of the new loan will be as per the current policy of the Bank. The previous EMI will be discontinued & a fresh EMI will start.
NURSES CAN OPT FOR A BALANCE TRANSFER OF A PERSONAL LOAN
Balance transfer of a Personal loan denotes the reassignment of the existing loan to a new Loan provider.
Under the Balance transfer process the principal balance of an existing personal loan is taken over by an alternate Bank. This scheme is propagated to entice customers with a successful repayment track; Favourable terms & conditions & a lowered rate of interest is provided for the Personal loan post the Balance Transfer. Before applying for the Balance Transfer the applicant should check the pre closure terms & conditions of the existing loan.
CALCULATION FOR LOAN AMOUNT FOR NURSES
An applicant employed as a Nurse may apply for the amount of finance needed, but the amount that will be approved by the Lender depends on the capability of the applicant to pay back the Loan amount & the policy of the Lender.
Following are the major factors that will affect the Loan amount approved;
The Monthly Income of the applicant
The Monthly salary or income earned per month is a major factor for deciding the loan amount that can be given to an applicant .For example the eligibility of the loan amount that can be given to a Nurse is based on the average of the income earned for the past 3 months .Most financers count 50% to 60% of the income as required for the monthly expenses .The balance the applicant can use to pay their EMI & other dues. The monthly income is represented by the Salary Slip submitted as part of the Documents.
A multiplier is applied by most Banks to calculate the Loan amount that can issued to an applicant, therefore applicants with a higher income can apply for a higher loan amount as compared to persons earning a restricted income.
Regular rental income, the income of the spouse & parents if living together can be added to the monthly income earned & treated as a part of the regular income earned.
The financial obligations of the applicant
As per the process of a Personal Loan application the CIBIL history is checked for the credit record of the applicant. The monthly EMI for the Personal Loan should be affordably & paid comfortably by the applicant; so beside the monthly expenses other Loans taken by the applicant for whom the monthly instalments need to be paid are deducted from the monthly income. Credit card dues taken into account are 5% of the total spending.
The Company the applicant is currently employed with
The current employer of the applicant has an important role to play in the personal loan process. Limited/Private limited/government & Public sector company employees are liable to get a Personal Loan readily while Nurses working in the private sector or in smaller Clinics will have to research the market for a suitable Loan provider.
Banks & NBFC'S categorise various companies as per the Turnover, profit & nature of services. The loan amount provided to a preferred company employee will be more & with better terms & conditions.
WORK EXPERIENCE & STABILITY
A salaried Nurse with a stable job, working in the same Organisation for a year or more is regarded as a stable employee, who will be more responsible to repay the credit taken. While a minimum job experience is mandatory to process a Personal Loan application, a healthy work experience with no break in job will add to the profile.
Residential stability is as important as the job stability, a self or a family owned residence will give greater value than a rented accommodation. Similarly an applicant residing with the family will be more liable to get a Loan as per the requirement.
AN ILLUSTRATION OF THE COST OF A PERSONAL LOAN FOR NURSES
Presented below is an example of the profile of a Nurse & the loan amount that can be achieved with the charges typically applicable.
| | |
| --- | --- |
| NET SALARY | ₹ 35000/- |
| AGE | 30 years |
| WORK EXPERIENCE | 3 years |
| COMPANY CAT | CAT B |
| | |
| --- | --- |
| LOAN AMOUNT | 2 LAKHS |
| TENURE | 36 MONTHS |
| RATE OF INTEREST | 15% |
| PROCESSING FEES | 2% |
| INSURANCE | optional |
| | |
| --- | --- |
| EMI monthly | ₹ 6,933.70 |
| PROCESSING FEES | ₹  4000/- |
| INSURANCE (optional) | ₹ 1500/- |
| | |
| --- | --- |
| Standard Schedule of Charges – Personal Loan | |
| Cheque Return Charges | ₹750/- + GST instance |
| Default Penal Interest Rate | 2% per month + GST |
| Charges for Cancellation of Loan | 4% + applicable taxes of loan amount disbursed |
| CIBIL report retrieval fee | ₹50/- per instance |
| Charge For Exchanging PDCs / ECS | ₹750/- per instance |
| Loan Re-schedulement charges | 0.50% + GST |
| Stamp duty | As per Actual if applicable |
| Insurance Premium | As per Actual if applicable |
DOCUMENTS REQUIRED
| | |
| --- | --- |
| Passport size photograph | |
| Current Residence Proof | (Driving Licence/Passport /Voter ID/Utility Bill/Aadhaar Card) |
| ID Proof | Driving Licence/Passport /Voter ID/Aadhaar Card |
|  Pan Card Copy | Date of Birth Proof |
| Aadhaar Card | Mandatory |
| Owner Ship Proof | if Residence is self owned |
| | |
| --- | --- |
| Bank Statement for 3 Months | Form 16 for the Current Year |
| Salary Slip for 3 Months | Proof of for 1/2 years job continuity |
| ID card of Hospital/organisation | |
FAQ'S FOR A PERSONAL LOAN
At Your Loan advisors we believe in hand holding of our customers through the entire process of the Personal loan application; educating our customers as to the various aspects & giving them transparency at all stages. In an attempt to simplify the aspects of a Personal Loan listed below are common FAQ's