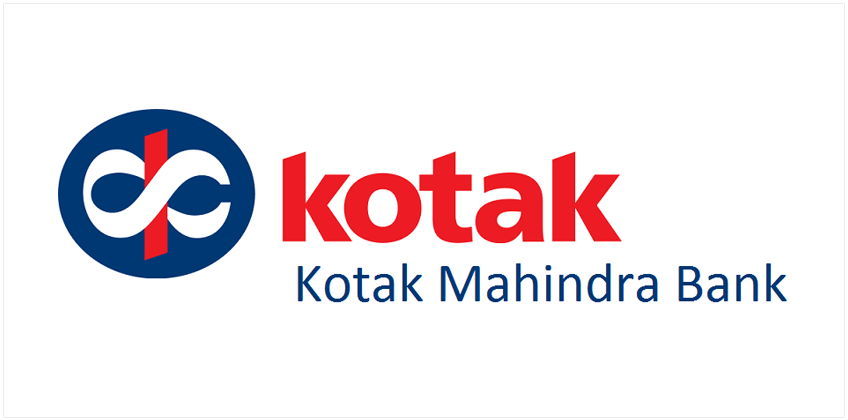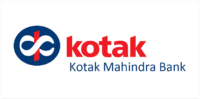 Kotak Bank Personal Loan
Special Current Offers
ROI of 10.99 for a loan amount of ₹ 10 lakhs & above.
Special offers for Kotak Bank Salary Account Holders.
Apply For
Kotak Bank

Personal Loan
About Kotak Mahindra Bank
Kotak Mahindra Bank is the brainchild of its founder Mr Uday Kotak. Back In the year 1985 fresh after completing his MBA, he envisioned to start financial services company. Showing confidence in the abilities of the young & aggressive Uday Kotak the industrialist Mr Anand Mahindra invested 1 lakh in his company.
Thus started the Kotak Mahindra success story!
The Financial services company was started as the Kotak Capital Management Financial Company, which later became Kotak Mahindra Finance Limited.
In the month of February of 2003 the Reserve Bank of India issued the Licence to Kotak Mahindra Finance company to start its Banking Business, thus Kotak became the first non-banking finance company in India's corporate history to be converted into a bank.
Kotak offers a wide range of banking products and financial services for corporate and retail customers through a variety of delivery channels and specialized subsidiaries in the areas of personal finance, investment banking, life insurance, and wealth management.
In 2014, Kotak Bank acquired ING Vysya Bank in a deal valued at ₹15,000 crore (US$2.2 billion) With the Merger Kotak now stands at strength of over 46,500 personnel under its employment & a network of 1,348 branches across 675 locations and 2,051 ATMs in the country.
The Kotak Mahindra bank has made history with its phenomenal growth & endeavours to be one of the top Banks in the country.
Why Kotak Mahindra Bank
After successfully funding to the Business class in the form of Business Loans for new & existing ventures, loan against property & capital investment the Bank has made an aggressive foray into funding to the Salaried. Personal Loans is now a key portfolio, especially after merger & takeover of the ING Vysya Bank Personal Loan accounts.
Attractive schemes are being offered for salary & savings account holders. With an ingenuous marketing campaign in place Kotak is looking to expansion of its customer base.
The Bank is willing to Lend enhanced loan amounts to High income Applicants with a sound track record. First time Personal Loan applicants are also encouraged to apply.
Having a self owned premise in the city is & a stability of employment & residence are key factors which institution looks for funding of a personal loan.
The Kotak Mahindra bank funds personal loans for the following uses;
Wedding in the family – A family wedding is a time for joy & celebration & also an increase in expenses. Any amount of budgeting may not work, extra funds may be required at the end time ,taking a personal loan at this time may stand in good stead as it has an easy process & quick disbursal/ turnaround time.
Home Renovation– To maintain a style of living has become essential part of our living. Extra funds may be required to maintain, decorate & refurbish our home. Kotak Mahindra Bank is ready to provide the extra funds to continue living in the style you deserve.
Personal loan for Travel/Vacation – It is important to enjoy the vacation time, by travelling to your dream destination or taking your family to the much needed outing they deserve now. Take a personal Loan to make this a reality, payback easily over monthly installements.
Family Illness – A sudden illness may catch you unaware, availability of funds becomes essential for medical expenses a personal may be the answer at this time of need.
Education Expenses – Be it payment of yearly school fees of your child or a bid to further your own qualifications, going in for a personal loan may be preferable or more readily available than an education loan for the purpose.
Key features of the Kotak personal loan
1Personal loan is available from 50,000/- to 15, 00,000/- as per the customer requirement & eligibility.
2Flexible repayment options are available from 12 months up to 60 months..
3Attractive Interest rates available from 11.5% up to 24% per annum @ reducing balance.
4Hassle free Loans provide without any security or co lateral.
5Simple documentation & quick processing are the hallmark of Personal Loans from Kotak.
6Doorstep facility is provided for customers interested in availing a personal loan.
Eligibility criteria
1Kotak Mahindra Bank provides a Personal Loan to all Persons as per the following criteria;
2Applicant should be an Indian citizen above 21 years of age up to the age of 58 years.
3Should have a minimum net income of 25,000/- per month
4Minimum Educational qualification required is Graduate.
5Applicant should be a resident of the same city for over a year.
6Applicant should be an employee of a Multinational, Private or Public ltd company for 2 years or more.
7A CIBIL score is not mandatory to process apply for a Personal Loan, but a negative CIBIL will impact the process.
Rate of interest & other charges
The Personal Loan Rate of Interest is charged @ monthly reducing balance. The rate of Interest applicable is as per the;
Total loan Amount Required
Net Salary transferred to the Bank
Company the applicant is currently employed with
CIBIL score of Applicant
Appended below are details for other charges.
| | |
| --- | --- |
| Interest Rate | 11.5% to 24% per annum |
| Loan Processing Charges | 2.5% of Loan amount |
| Stamping Charges | Applicable as per the respective State's Stamp Act |
| Credit Appraisal Charges | Up to 5% of the Loan amount, not exceeding Rs. 7500(inclusive of service tax) |
| Overdue Interest | 3% of Overdue Amount, compounded monthly on the amount due but unpaid from the date of the amount falling due till the date of actual payment |
| Collection Charges | 30%(inclusive of service tax and other applicable statutory levies)of cheque/instrument dishonour charges overdue interest |
| Dishonour Charges per Instance | Rs. 750.00 per instance(inclusive of service tax and other applicable statutory levies) |
| Swap Charges( Replacement of PDCs) | Up to Rs. 500 per Swap per Instance+ service tax and other applicable statutory levies |
| Prepayment Interest / Foreclosure Charges | Lock in period for 12 months. After 12 months, 5% foreclosure charges + service tax on principal outstanding |
| Duplicate Issue of NOC | Rs. 500 + service tax and other applicable statutory levies per instance |
| No Due Certificate | Rs. 500 + service tax and other applicable statutory levies per instance |
| Charges for furnishing a copy of the credit information report (CIBIL) to the applicant. | Rs. 50 + service tax and other applicable statutory levies per instance |
| Charges applicable in case customer requests for copies of records pertaining to his transactions ( SOA / Amortization Schedule) | Once yearly without any charge. Post that Rs. 250 per request+ service tax and other applicable statutory levies |
Personal Loans from Kotak Mahindra Bank are processed under the following categories
Fresh Personal Loan for Salaried Applicants
First Time Personal loan seekers are able to fulfil their needs for funds by applying for a Personal Loan, as having a credit history or CIBIL is not mandatory. All other requirements as per policy of the Bank need to be met.
Top Up Loan
Customers previously running a Personal Loan from Kotak are entitled for a Top Up (extra amount added to the Loan) if additional funds are required.8 or more EMI'S of the previous loan should have been paid successfully & the applicant should be eligible for the total Loan amount.
Parallel Loan
Persons who are already running a personal loan with Kotak can apply for an additional Personal loan if required. The consecutive Loan will be processed as an independent loan with a fresh EMI & will run parallel to the Personal Loan already in existence.
Balance transfer of a Personal Loan to Kotak Mahindra Bank
Kotak Mahindra Bank is most aggressive for its Balance Transfer programme .A host of benefits are offered take over the Personal Loan accounts of customers who are maintaining an on time payment record.Prime Features for Balance transfer of your Personal Loan to Kotak Include:
Kotak offers the lowest Rate of Interest starting from 11.79% onwards.
More than One Personal loan can be transferred under this programme.
Tenure can be readjusted to achieve a comfortable EMI.
Credit Card debts can also be transferred at the same lowered Rate of Interest.
Balance Transfer facilities are offered to applicants working in companies featuring under all categories.
Rate Chart for Personal Loan Balance Transfer
Company Category
Salary
ROI
PF %
CAT A/B/C
NTH>=35000
11.79%
0.5%
NTH<35000
12.99%
0.5%
CAT D
NTH>=35000
12.99%
1.2%
NTH<35000
15.00%
1.2%
Special offers
Special Offers for rate of Interest & Processing fees are offered under the following categories:
High Income Customers who apply for Enhanced Loan amounts
Offer for Government Employees:
Discounts on Rate of Interest & Processing fees are offered to
Top Listed companies,
Government departments
Corporate employees of Leading Companies & Manufacturing Industries.
Current offers on the rate of interest
Product Type
Category
Criteria/ Salary
ROI
PF%
Special Offer
CAT A
NTH > 75000 (BH approval only, for any deviation)
10.99%
1.39%
NTH: 50000 – 74999
11.79%
1.49%
NTH: 35000 – 49999
14.49%
1.99%
NTH : 20000-34999
14.75%
2.50%
NTH Less than 20000
16.49%
2.50%
CAT B
NTH > 75000 (BH approval only, for any deviation)
10.99%
1.39%
NTH: 50000 – 74999
12.69%
1.49%
NTH: 35000 – 49999
14.65%
1.99%
NTH : 20000-34999
14.99%
2.50%
NTH Less than 20000
16.75%
2.50%
CAT C
NTH > 75000
12.10%
1.39%
NTH: 50000 – 74999
12.99%
1.49%
NTH: 35000 – 49999
14.95%
1.99%
NTH : 20000-34999
15.29%
2.50%
NTH Less than 20000
16.99%
2.50%
CAT D
NTH > 75000
15.54%
2.50%
NTH: 50000 – 74999
16.04%
2.50%
NTH: 35000 – 49999
16.54%
2.50%
NTH : 20000-34999
17.04%
2.50%
NTH : 18,000 to 24,999
18.04%
2.50%
Company Name
DSA Sourcing
Rate
PF
ACCENTURE
11.49%
1.59%
CAPGEMINI/I GATE
11.49%
1.59%
COGNIZANT
11.49%
1.59%
HCLTECHNOLOGIESLTD
11.49%
1.59%
IBM
11.49%
1.59%
Infosys Ltd
11.49%
1.59%
TATA CONSULTANCY SERVICES
11.49%
1.59%
TECHMAHINDRALTD
11.49%
1.59%
WIPRO LTD
11.49%
1.59%
| Category | Loan Ticket Size | ROI | DST PF% | DSA PF% |
| --- | --- | --- | --- | --- |
| CAT D | 12 Lakhs+ | 13.10% | 2% | 2.50% |
Documents required for the process of personal loan for salaried
Income Documents:
Salary Slip for the Last 3 months
Bank Statement from Salary account for the last 3 months showing 3 salary credits.
Form 16 for the last financial year.
Pan card copy / Age Proof /Signature Proof
KYC Documents:
Photo Identification proof.(Passport/Driving Licence/Voter I.D./Aadhaar Card/Ration Card)
Current Address Proof.(Bank Statement, Utility Bill, Rent Agreement)
Company I.D.
Our Customer Reviews
Ravinder Pal Singh
I've been in touch with "Your Loan Advisors" from long time and every time they have improved quality of customer service. They provide best service in the market with good advise.... Thanks keep up the good work 🙂
K Sabena
I know oasis marketing since two and half years .very good service they process the loan according to your eligibility and then apply to the bank.they dont keep you in dark also if the loan is negative they tell you clearly. All the best to the team .keep up the good work.🙂
Sanjeev Jawahar
Truly, Your Loan Advisors are a Financial Service Co.with a difference! The customised financial products they churn out, tailor made to suit one's specific requirements, are excellent! They always put the customer first. I heartily recommend them to one and all! 🙂
Prerna Kalra
Extremely professional, no hidden agendas, transparent and honest organisation. The documentation was a breeze and all aspects of the loan were explained thoroughly 🙂
Sanjeev kumar panday
It was great experience to work with 'Your Loan Advisors' They were able to guide me correctly and get my loan at good interest rates . Would recommend their service to all 🙂
Sandeep Dagar
Very good and professional dealing by the staff highly recommended for all financial needs and excellent work and loan disbers within 3 to 4 days 🙂
Vensar Purchase
I've been in touch with "Your Loan Advisors" from long time and every time they have improved quality of customer service. They provide best service in the market with good advise.... Thanks keep up the good work 🙂
Nidhi Yadav
I actually wanted to apply for a personal loan a few months back, but i wasn't getting any good deals. These guys really helped me out. Keep up with your good services. 🙂
Benefits from Your Loan Advisors
Free Consultation
Best Interest Rates
Easy Documentation
Quick Disbursal
Doorstep Delivery
Kotak Bank Contact Details
Bank Products