Loan Upto 25 Lakhs
Plan your budget for loan amount required.

No Collateral
Unsecured Loan, No Guarantee Required

Doorstep Delivery
We will do doorstep delivery of your loan amount.

Fast Disbursal
Loan amount transfer to bank within 48 to 72 hours.
A wedding in the family is indeed a joyous occasion! With our rich cultural heritage; celebrations are conducted as per religion & traditions of various parts of our country. The opulence and scale of every wedding is different and rituals are diverse, however it is most definitely a time to rejoice with the entire family.
It is dream come true of the Parents of the prospective Bride & Groom to give their children a grand wedding & a special start to their new life together, the prospective Bride & Groom & their families all aspire to give their best & make the wedding an affair to be remembered.
Over the years the prerogatives for conducting a wedding have changed too, as have the methods for choosing a life partner.
Our Grandparents would have been lucky to get a glimpse of their future life partner or see a photograph. Marriage ceremonies were conducted as per traditions dictated by the religion, inter caste unions were frowned upon.
With the socio-economic progress of our nation, our traditional values & systems have undergone a change & so has the institution of marriage. Arranged marriages are no longer the standard norm.
When they do decide to settle down, the young & independent generation of today are happier to look for a spouse on their own. When wedding bells do ring, the couple is spoilt for choices as to kind of wedding they would like to have.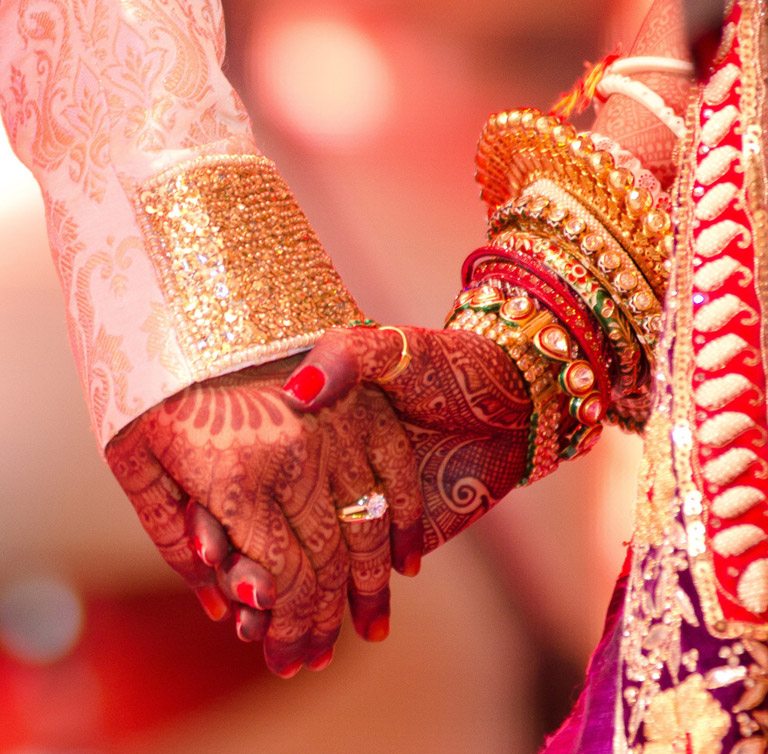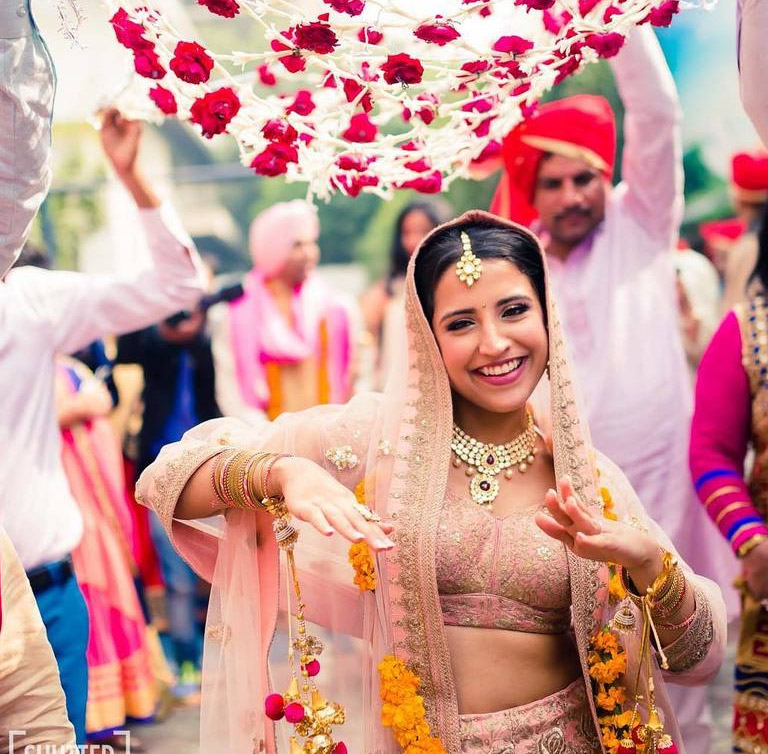 Age old ceremonies still retain their sanctity along with the new age twist.. The couple may choose to have a simple family affair or go in for a Grand wedding is totally their own choice.  A trend of destination wedding has recently picked up, moreover the wedding industry is now a full fledge industry running its worth in millions. For every aspect of the wedding; one can easily find a professional to do the job! From Catering, flower decorations & Lighting: professional help is available as per the budget.
Wedding planners are available to take care of all the planning & organising, to make it possible for the Bride, Groom & families to enjoy their special today.
Time & expense are of essence to arrange all aspects of the wedding that you envisaged; it can be classified under the following;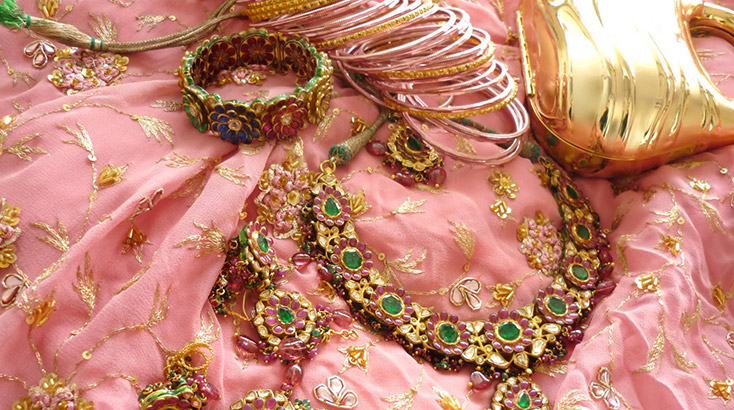 The Bridal Trousseau
The trousseau of the bride is regarded as a special part of the wedding preparations. To start a new chapter in her life, this includes Jewellery, Outfits for special occasions, house hold items including Electrical gadgets & furniture for the couple to furnish their new home.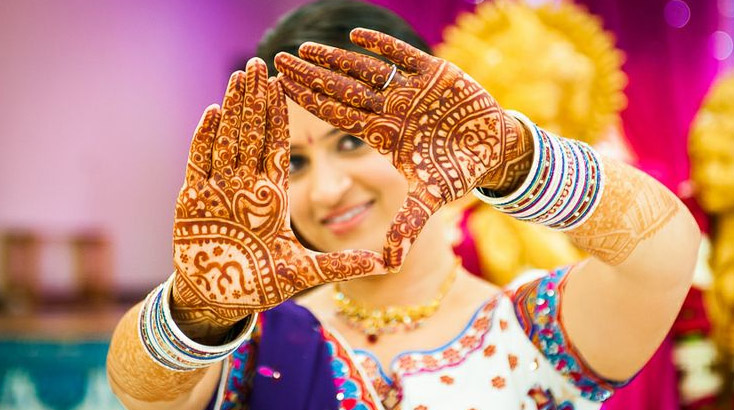 Wedding functions
The number of functions for the wedding can be numerous or restricted. Traditional customs while adding charm & substance to the occasion; they can be conducted simply or in an ostentatious manner.
Each Function will add to the expense. It is up to the families of the Bride & Groom as to the number of functions & how they wish to conduct & how elaborate they wish them to be.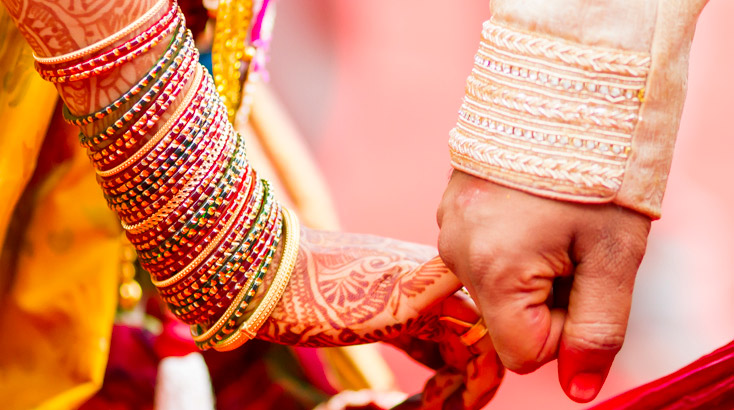 Miscellaneous expenditure
While most parents plan their finances well in advanced for their children especially for their education and marriage; it is the miscellaneous expenditure that is very easily overlooked and not accounted for, it is extremely important for a sizeable amount to keep aside for this purpose.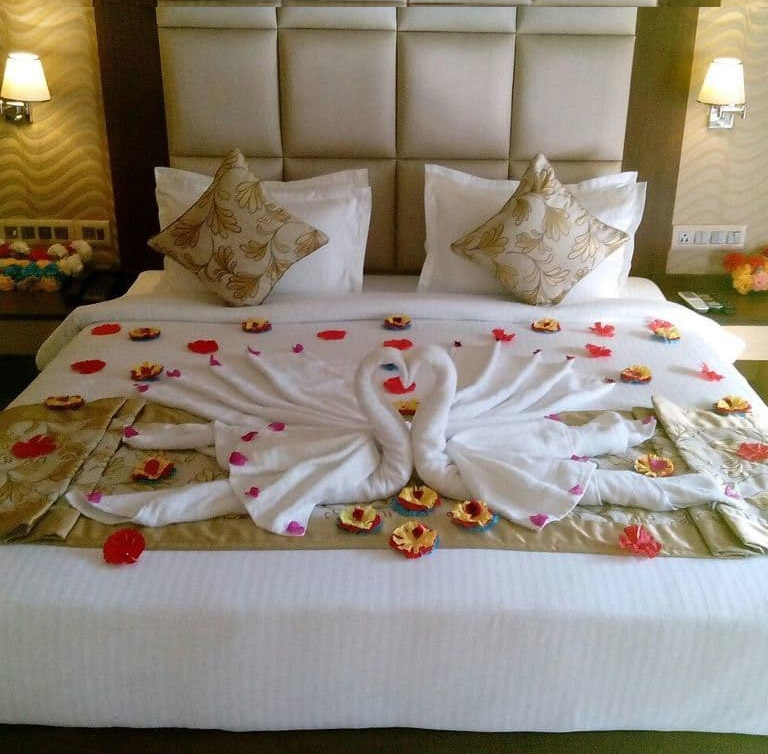 After the hectic rush of the wedding is over & the guests have departed, the newlyweds will like to take their holiday together so that they can share their own private space before resuming their normal work routine.
The destination they choose can be in India or anywhere in the world. At this special juncture of their life the Honeymoon is planned with great care & feature as a part of the wedding expenses.
Starting a New Life together
To plan for a home to begin their life together is also needed .For Couples are living independently
After getting married, identifying a home is part of the pre wedding preparation.
Furnishing to their taste & making it comfortable is special but comes at a cost & needs time.
If beginning their life with the family re designing their own space within the family home is done prior to the wedding.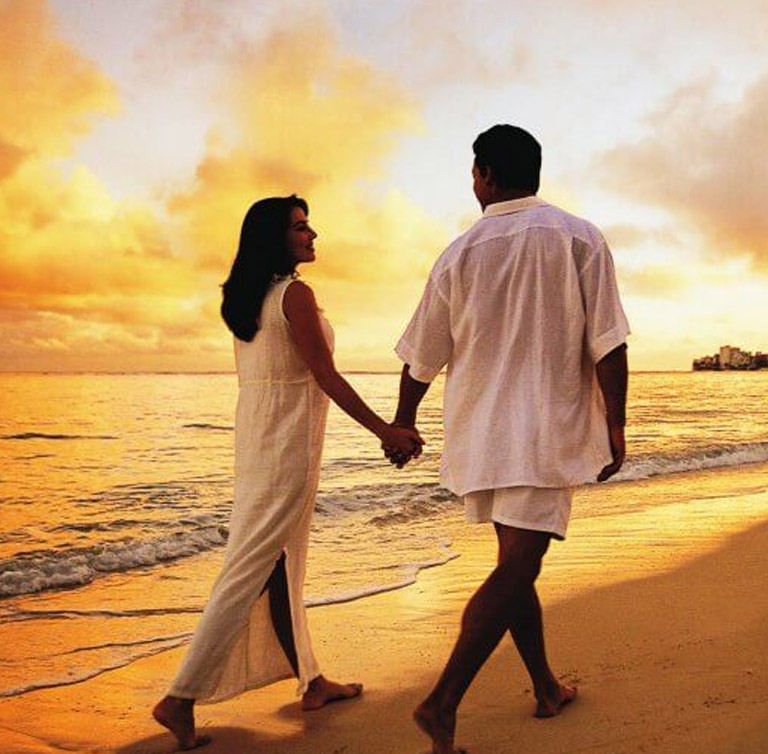 Importance of financial planning for a Wedding
It is important to plan for the finance in advance finalise a budget & try to remain within, but also to cater to any extra expenses that may arise.
In the yesteryears Parents saved for a daughter's wedding from the time she was in the cradle: In today's times though the priorities have changed: Parents still consider it their duty to give their children a wedding of their Dreams!
With all the expenses put together budgeting a wedding can become a mammoth task. If the savings do fall short sometimes assets are mortgaged or sold, money borrowed from relatives or from Money Lenders.
Today more & more independent & self-reliant youngsters would like to contribute towards their wedding expenses. After completing their education, they hold lucrative job & are gladly willing to share the financial obligation of Parents who have reared them to make them capable & accomplished in the profession of their choice.
Rather than deplete the family coffers, taking a Wedding Loan is a Wise decision.
Why Choose a Personal loan
It is beneficial to take a Marriage/Personal Loan for its convenience & ease:
The Salient Features of a personal loan include;
It is an unsecure loan without any collateral & guarantees.

It has a fixed monthly instalment for the entire tenure without any fluctuations in the rate of interest.

The Loan amount can be paid back to the Bank or NBFC as per convenience.

Personal loans are forwarded at Low rate of Interest without any hidden charges.
25 lacs available for purpose of a wedding for tenure of 60 months.

Monthly Instalments can be easily repaid through ECS from the Salary account.

Income of all immediate earning family members can be clubbed together for purpose of eligibility.

Minimal paper work and documentation required for processing the Loan.
Eligibility Criteria required for a Wedding Loan.
A personal Loan is provided to all individuals above the age of 23 years earning a regular monthly salary of above 18000/- per month.
Applicant should be gainfully employed for 12 months or more.
Should be working in a Limited /Private limited/Government concern/PSU
The CIBIL Score required should be above the minimum basic points
Personal Loan amount you can expect
The Loan amount that sanctioned by the Bank for the use of Wedding expenses depends upon:
The net Income of the applicant
Before the nuptials, the Bride & Groom will have to apply for a Personal Loan on the basis of their Individual income.
The parents if employed can apply for a Personal Loan on the basis of their net income till the age of 55 years.
The income of the Parents can be clubbed together with their progeny if larger Loan amounts are required.
Current Employer
Each Lending institution has a list of preferred companies.
They are willing to lend increased loan amounts to the employees of such companies.
While if the applicant is employed with a proprietor ship concern or a Private ltd company that does not feature on the list, the loan amount will be restricted.
Ownership versus Rented accommodation
If the Loan applicant is residing in a self owned or family owned premise, greater loan amount will be sanctioned as compared to a rented premise.
The Credit History
Previous behaviour with credit plays an important role in instilling confidence in the lender.
If the Credit cards are being used prudently & paid back regularly .Any other Loans that the applicant of family members are using are being paid on time, will merit a greater eligibility for the Loan amount.
Current Obligations
Any obligations including Loans, credit card usage or over dues which are being paid will be taken into account before finalising the Loan amount to be sanctioned. This will ensure that the monthly Instalment due for the Loan amount appended can be paid comfortably.
Banks/NBFC that service Personal loan for Weddings
ICICI Bank Personal Loan for Weddings

HDFC Personal Lifestyle Loan

Capital First Wedding Loan

Wedding Loan from Bajaj Fiserv

Personal loan for Weddings from Standard Chartered Bank
Income Documents;
Salary Slip for the last 3 months, with corresponding Bank Statement.
Income Tax Returns for the last 3 years with financials are to submitted by self employed personnel
Personal Documents;
These would include your Pan Card, a residence proof & a photo identity.
Advice from Your Loan Advisors
Plan your wedding budget well in advance, so that the required finances are made available.
Read our blog at https://www.yourloanadvisors.com/need-personal-loan/  to get complete clarity on how to choose the right Lending Institution.
Consider major financial implications, the Rate of Interest, Processing fees, Pre closure charges.
We at Your loan Advisors take pride in helping our customers to compare the policy of multiple Banks. Giving priority to their requirements & keeping their best interests uppermost, we assist them to process the Personal Loan application for the needed Loan amount, follow up to see that it is done timely.
Our services are completely free of charge. We bargain on behalf of our esteemed clients to help them achieve the Loan amount required with the best terms & conditions.
So leave all your worries & hassles to us for your Personal Loan requirement to us, save your time & energy for all the other umpteen tasks at hand.
May the auspicious occasion of the Wedding & celebrations be all that was hoped for & more!!!