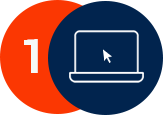 Give Details Online to get instant advice on best offers for your Loan requirement.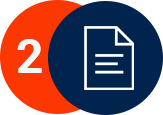 Submit Income & KYC documents to our Executive in the comfort of your office/home to initiate the Loan process.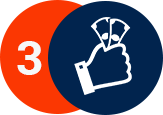 Get the best bargain! & take doorstep delivery of your Personal Loan with our assistance.
Benefits with Your Loan Advisors
We at yourloanadvisors.com are committed to Customer service.
Process your Personal loan at the best available ROI.

Get customized Quotes from leading banks/NBFC

With our experience we are now poised to help our customer's to achieve funds desired with the best terms & conditions.

No hassle to customer, we give Door step delivery of your Personal loan.

Sincere follow up on behalf of our Customer with banking institution.

Expert advice & guidance to for solving any of loan related issues such as Debt consolidation.
Personal Loan Features
Most Leading Banks & NBFC'S actively offer Personal Loans as a Primary product. With slight variations the basic features remain the same.
A Personal Loan is a Loan issued without any co laterals or guarantee.

Loan Amounts offered for minimum of 50k up to 30 lakhs.

Flexible repayment options available from12 months up to 60 months.

The Loan amount is to be paid back through Equated monthly Installements (EMI)

The Rate of Interest is fixed for the approved tenure; EMI is calculated @ monthly reducing balance.

Personal Loans are disbursed within 3 to 5 working days.
ELIGIBILITY CRITERIA FOR A PERSONAL LOAN
Applicant should be an Indian citizen over 21 years of age.
She/he should be gainfully employed for the 12 months or more.
Minimum salary drawn should be 30,000/- per month or more.
Salary should be credited regularly to the Salary account month on month.
Applicant should hold a valid proof of Identity.
COMPARE RATE OF INTEREST & PROCESSING FEES APPLICABLE FROM MAJOR BANKS
| LOAN PROVIDER | INTEREST RATE | PROCESSING FEES | TENURE | LOAN AMOUNT |
| --- | --- | --- | --- | --- |
| | 12.5% – 22% | 2% of loan amount | 12-60 mths | 50k-20 lakhs |
| | 11.99% – 22% | 2% of loan amount | 12-60 mths | 50k-15 lakhs |
| | 11.49% – 20% | 1%-2.5% of loan amount | 12-60 mths | 50k-25 lakhs |
| | 11.49% – 20% | 0.5%-2.5% of loan amount | 12-60 mths | 50k-30 lakhs |
| | 11.99% – 22% | 2% of loan amount | 12-60 mths | 50k-20 lakhs |
| | 11.75%-20% | 0.25-1% of loan amount | 12-60 mths | 1-25 lakhs |
| | 10.75% – 18% | 0.5%-2.5% of loan amount | 12-60 mths | 50k-30 lakhs |
| | 13% – 16% | 2% of loan amount | 12-60 mths | 1-25 lakhs |
| | 11.50% – 18% | 0.5%-2% of loan amount | 12-60 mths | 50k-25 lakhs |
| | 11.50% – 18% | 0.5%-2.5% of loan amount | 12-60 mths | 50k-30 lakhs |
| | 11.50% – 18% | 999/- 2% of loan amount | 12-60 mths | 50k-20 lakhs |
| | 13.5% – 20% | 1% – 3.5% of loan amount | 12-60 mths | 50k-20 lakhs |
| | 11.99% – 23% | 2% of loan amount | 12-60 mths | 50k-20 lakhs |
Example: With a representative 10.75% APR based on borrowing ₹ 10 lacs and repaying over 60 months with 60 monthly EMI. Monthly EMI of ₹ 21,618.
CAPITAL FIRST BANK PERSONAL LOAN OVERVIEW
CIBIL CHECK FOR A PERSONAL LOAN
A CIBIL Score is not mandatory with all Banks for processing of a Personal loan.
Your CIBIL score reflects a complete history of all credit transactions to date.
A credit score of 720 points & above is considered a satisfactory score for a Personal Loan process.
Always check your CIBIL score before applying for a Loan.
Every time a Bank or NBFC an enquiry for details to CIBIL the score gets reduced by 20 points, so never make indiscriminate Loan applications.
There is always a room for error with CIBIL so in case your record has not been updated correctly; steps can be taken to remedy the same.
Personal Loans can be used for different Purposes
Banks and Non-Banking Financial Companies (NBFC) in India offer personal loans to meet specific purposes or expenses. While a personal loan can serve any purpose and it is not mandatory for you to state the purpose when applying for one, the different loan products simply help make the shopping process lot simpler. For example if you are looking for a personal loan to fund a wedding, researching and comparing wedding loans will prove a great starting point.
End usage of a Personal Loan
Here are some of the common reasons for which personal loans available in India. Some of them may be available at select banks /lenders only. The loan amount, tenure, interest rates, eligibility, fees, penalty and terms and conditions will vary across lenders.

A Personal Loan for the expense of a wedding
A timely loan can help you take care of all major expenses in a planned and organized manner allowing you fully enjoy the special occasion without being bogged down by financial concerns.

A Personal Loan for Home Renovation expenses
With sufficient funds to spruce up your home with latest amenities or address vital/extensive repairs, home renovations /improvements need no longer drain your earnings. Make sure to consolidate your wish list and get a quote from a trusted contractor before applying for this loan.

A Personal Loan for a holiday or travel expenses
Holidaying abroad or at an exotic location is very much affordable with personal loans for holiday travel that help finance your entire trip right from tickets to shopping. Saving up for a dream holiday, though typical, can cause you to lose a lot of precious time. Instead you can opt for a suitable personal loan and spend quality time with loved ones at your favourite destination, without burning a hole in your pocket.

Take a Personal loan to buy Consumer Durables
Electronic appliances form an integral part of Indian homes. From basic television sets to food processors, air conditioners and geysers, consumer durables do make life a tad easier and comfortable. You can now furnish your home without cutting down other expenses or using up savings, by picking an affordable personal loan.

A Personal loan to bear Education costs
Education is a costly affair at present times, but is essential to survive in this competitive setting. Funding your child's education or even your own higher education with a personal is a wise decision, for it enables you to pursue learning without being worried about the expenses involved in achieving your dream qualifications.

A Personal loan for celebration expenses during festivals
India is a land of festivals. Each festival has its own significance and customary expenses as well. If you are unable to make ends meet this festival season, check out the personal loan offered by few lenders. Small, short-term loans (12 months) with low interest rates are characteristic of this loan, which may prove handy to dole out gifts to your loved ones.

A Personal Loan for Funding to freshers
Did you know that your first salary slip makes you eligible for a personal loan of about 1 – 1.5 Lakh rupees? While it is important that you spend the money responsibly, you can afford to treat your friends and family or rent a studio apartment in your city of work, pick up few sets of formal clothing – just address any immediate expenses comfortably.
Personal loans for medical emergencies and debt consolidation are also available. Top-up loans are also conditionally offered, over and above current personal loans to address additional requirement for money.
Income Documents
Salary Slip for the Last 3 months.
Bank Statement from Salary account for the last 3 months showing 3 salary credits.
Form 16 for the last financial year.
KYC Documents
Photo Identification proof.(Passport/Driving Licence/Voter I.D./Adhaar Card/Ration Card)
Current Address Proof.(Bank Statement, Utility Bill, Rent Agreement)
FAQ'S FOR A PERSONAL LOAN
What is a Debt Cycle? Molina Singh, an executive with a multi-national company, had just gotten a promotion with a raise in her salary. Feeling elated, she thought this was [...]
Personal Loans serve various purposes, including Debt Consolidation, home improvements and managing unforeseen expenses. A Personal Loan is unsecured, meaning it doesn't require the provision of collateral like a house [...]
A Personal Loan can be valuable when you need quick funds to address expenses like paying off credit card debt, home renovations, or handling unexpected financial challenges. It grants you [...]
SOME CAPITAL FIRST BRANCHES IN GURGAON FOR PERSONAL LOAN